Rainwater Catchment Workshop, March 23, 2013
The 5C Program is sponsoring a Rainwater Harvesting & Rooftop Catchment Workshop on March 23, 2013 from 10am-1pm at the Northwest California RC&D Council office at 40 Horseshoe Lane, Weaverville (across the street from Carlin Dentist Office). The workshop is free, but advance registration is required due to space limitations. Workshop location map.
To register/reserve a space at the workshop call 530-623-3967 ext. 114 or email mlancaster@5counties.org . Read the Trinity Journal artcle.
Topics of Discussion:
Water conservation education
Installation of systems to decrease dependency on creeks and local water treatment facilities
How the system will reduced sediment flows into creeks
How our water consumption affects salmonids
How to maximize water efficiency with native plant landscaping
In Trinity County, we are surrounded by water: lakes, rivers, streams and seasonal rain. With a seemingly abundant supply of water, why is water conservation at home important?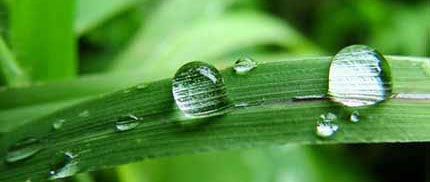 Water removal from our local reparian ecosystem has increased in recent decades. Hot summer months and critically low flows often occur when demands for water resources increase. Watering lawns, cooling down livestock and even just playing in the sprinklers add to the demand. Every time we turn on the faucet, drop by drop, the system becomes drier.
Wildlife, fish and othe aquatic species need water too. Fish are extremely sensitive to temperature variances and flow regimes. Fisheries continue to be an important aspect of our local history, culture, economy and environment. Please help support the protection and conservation efforts underway by using water wisely and adopting a few conservation techniques in your own home.
Speakers:
Mark Lancaster - 5 Counties Program Director & Forester
Bruce Hallinan, Bushman Rainwater Harvesting Specialist
Local Landscaping Expert
This workshop is funded by the California Department of Fish & Wildlife Fisheries Restoration Grant Program.
Please contact us for more info.